3/17
Tournament
4/21
Tournament
6/30
Tournament
3/3
Tournament
4/7
Tournament
5/5
Tournament
6/2
Tournament
7/7
Tournament
Blue Sky is excited to announce the opening of registration for their spring programming.  Here are the details. We have 3 Programs to choose from that run from March 5 - June 8.
We expect to get at least 10-12 weeks of training (spring break and weather will cause us to miss a few).
Monday 4:30-6:30 Umstead
Wednesday 7-9 Cary
Friday 4:30-6:30 Umstead
Monday/Friday have room for Beginner/Intermediate/Advanced.
Wednesday is for Intermediate and Advanced players.
The cost is $300/Player and all will receive a new Spalding KOB ball, tank top, sand socks, and water bottle.
Instructors for these sessions are Steve Scanga, Tristy Bittikofer, and Linda Lang.
Register today at Registration
Blue Sky Volleyball is dedicated to providing top quality sand tournaments and instruction to sand players in the triangle area. Our club is run by competitive players, and focuses on providing the best experience for all levels of players, from juniors to top open players. We value integrity and sportsmanship above all, and we strive to bring the most competitive players together for competition and training.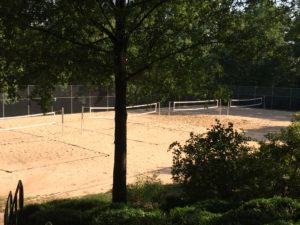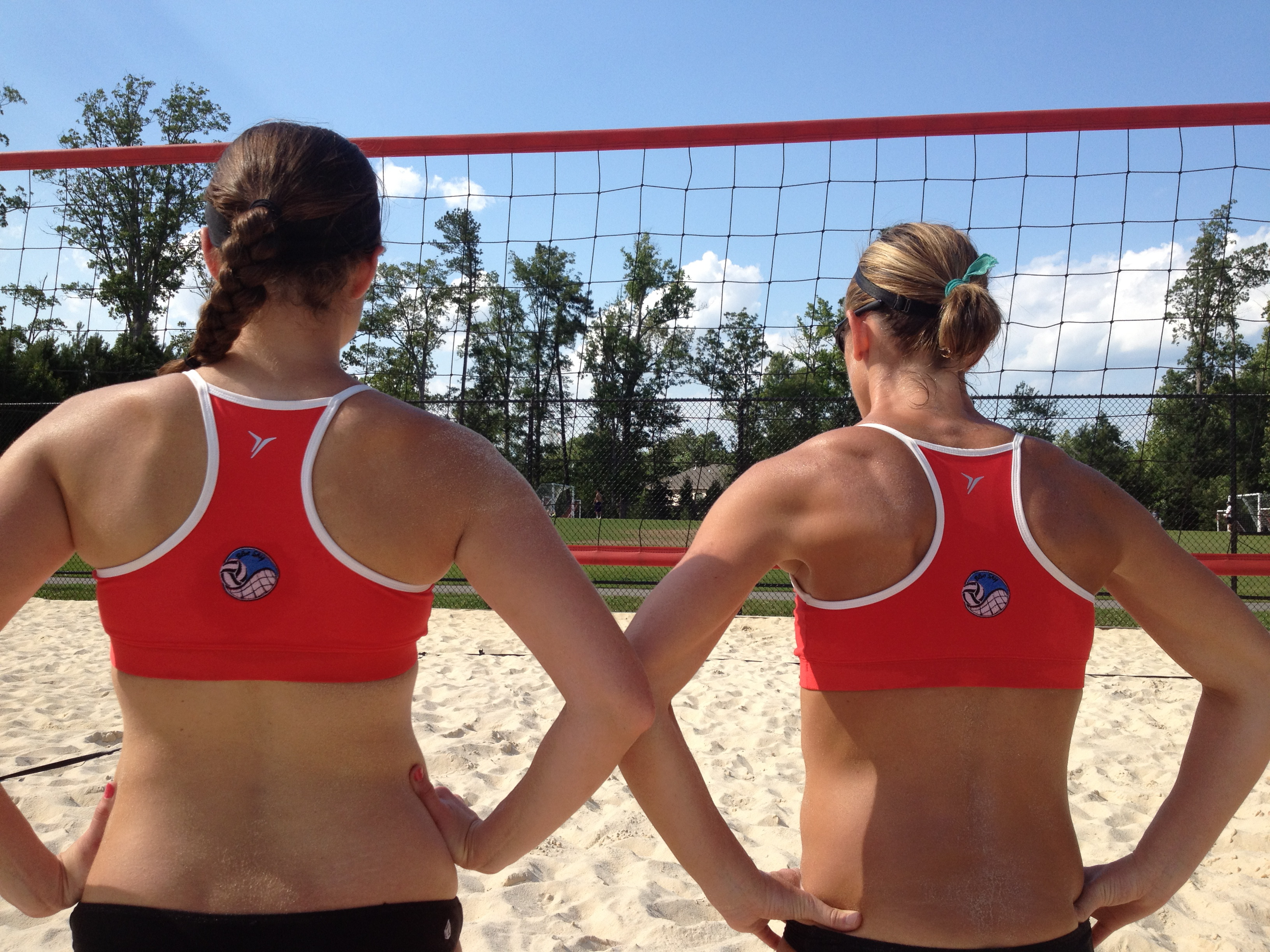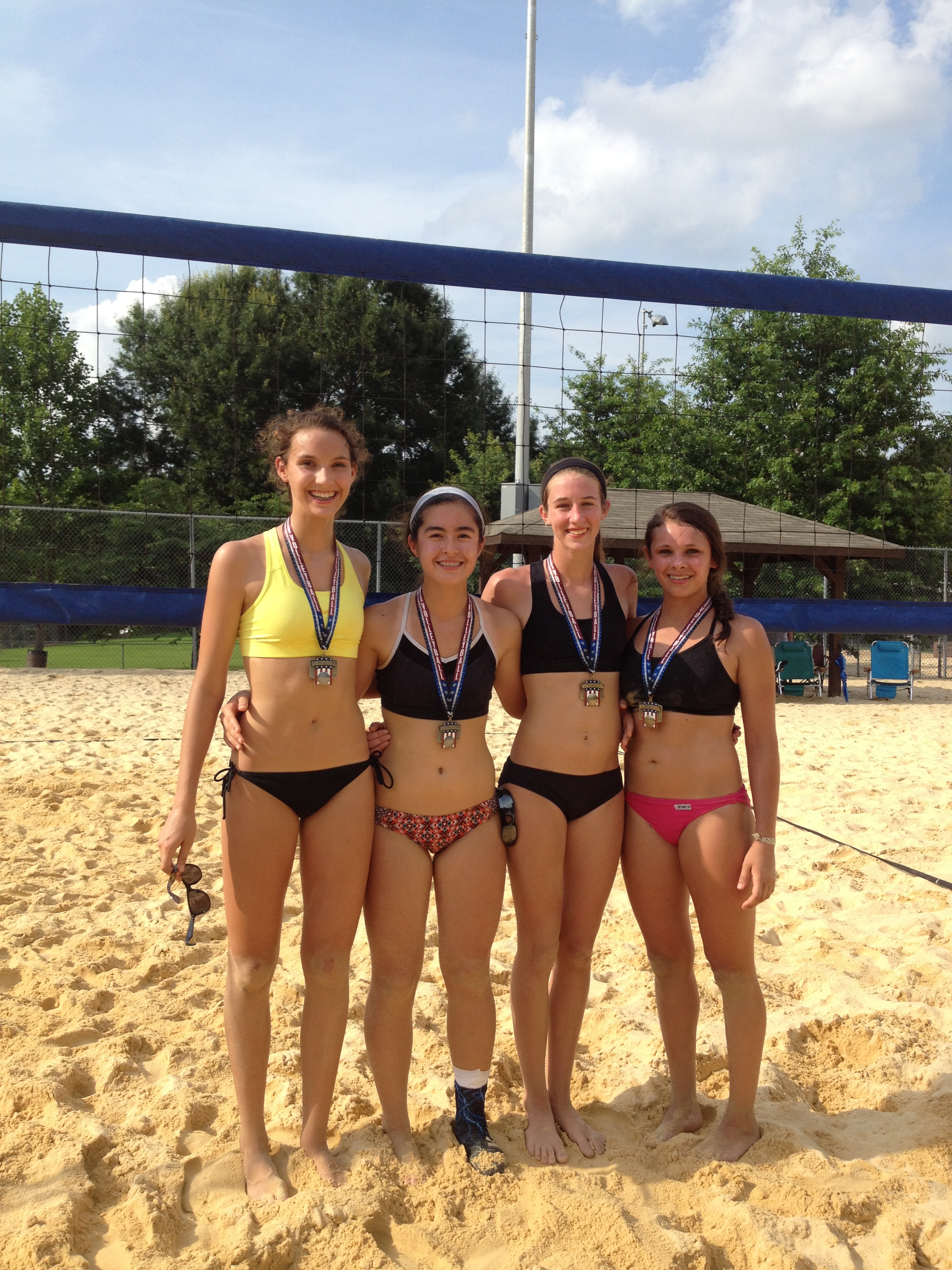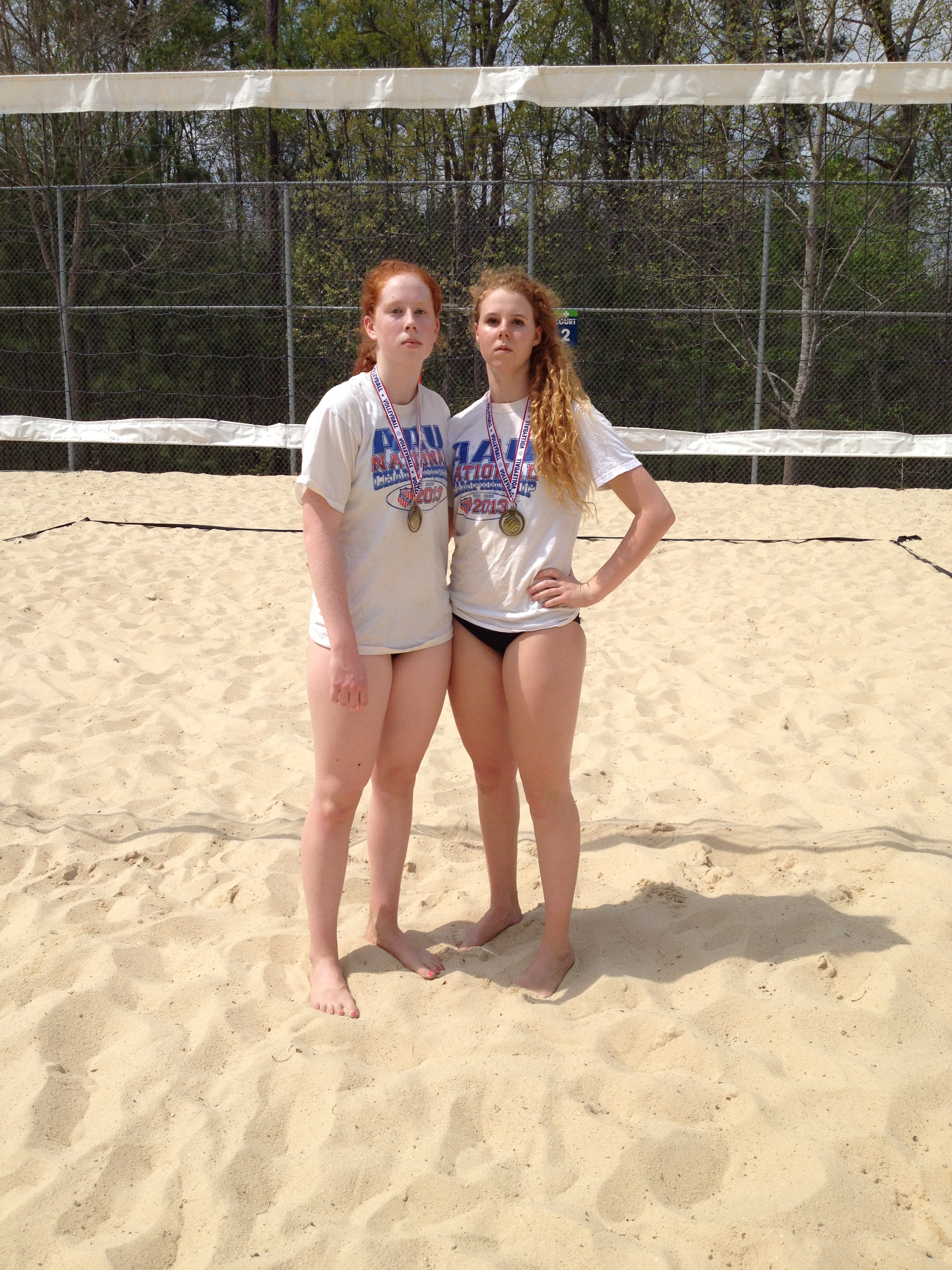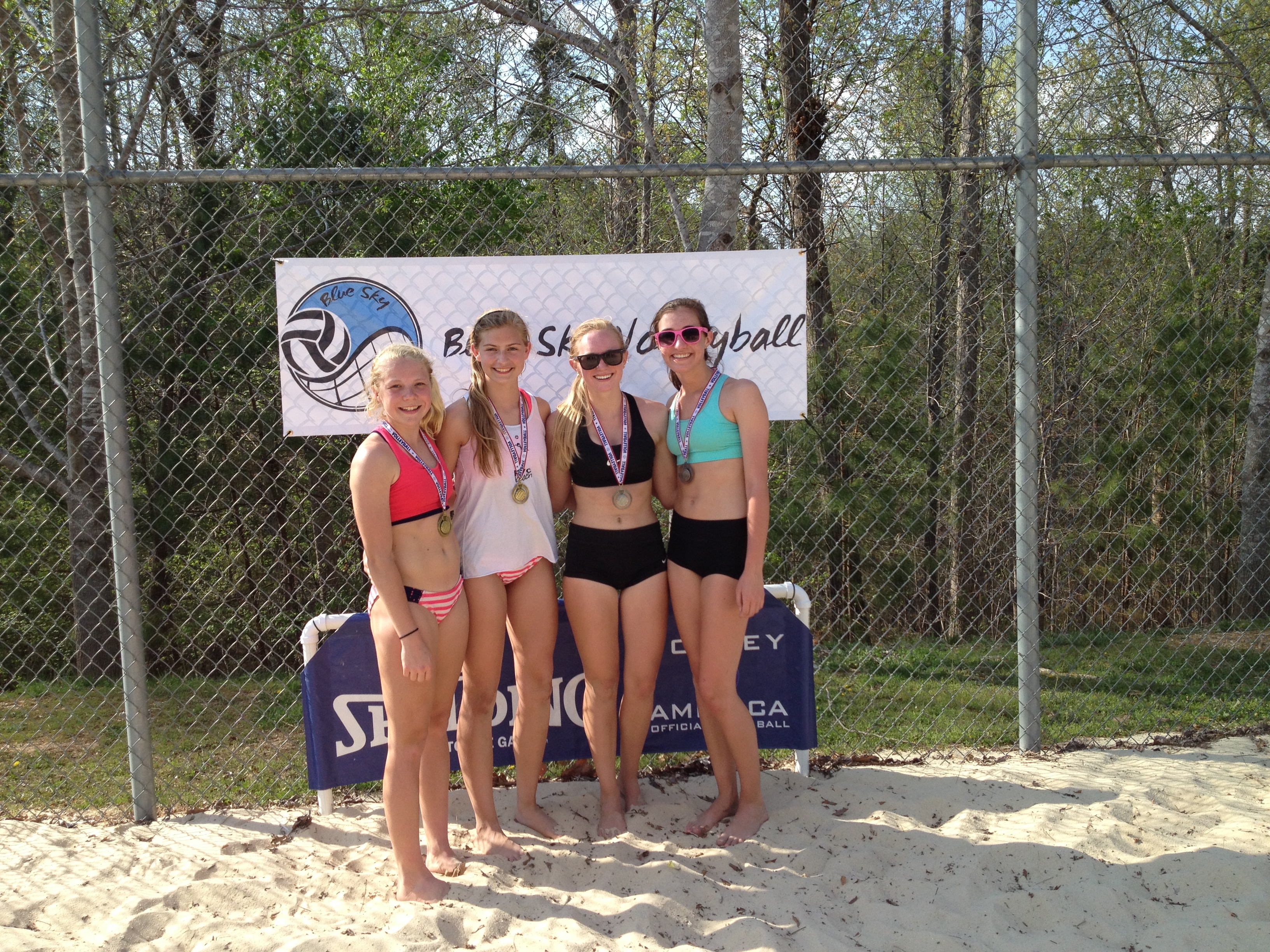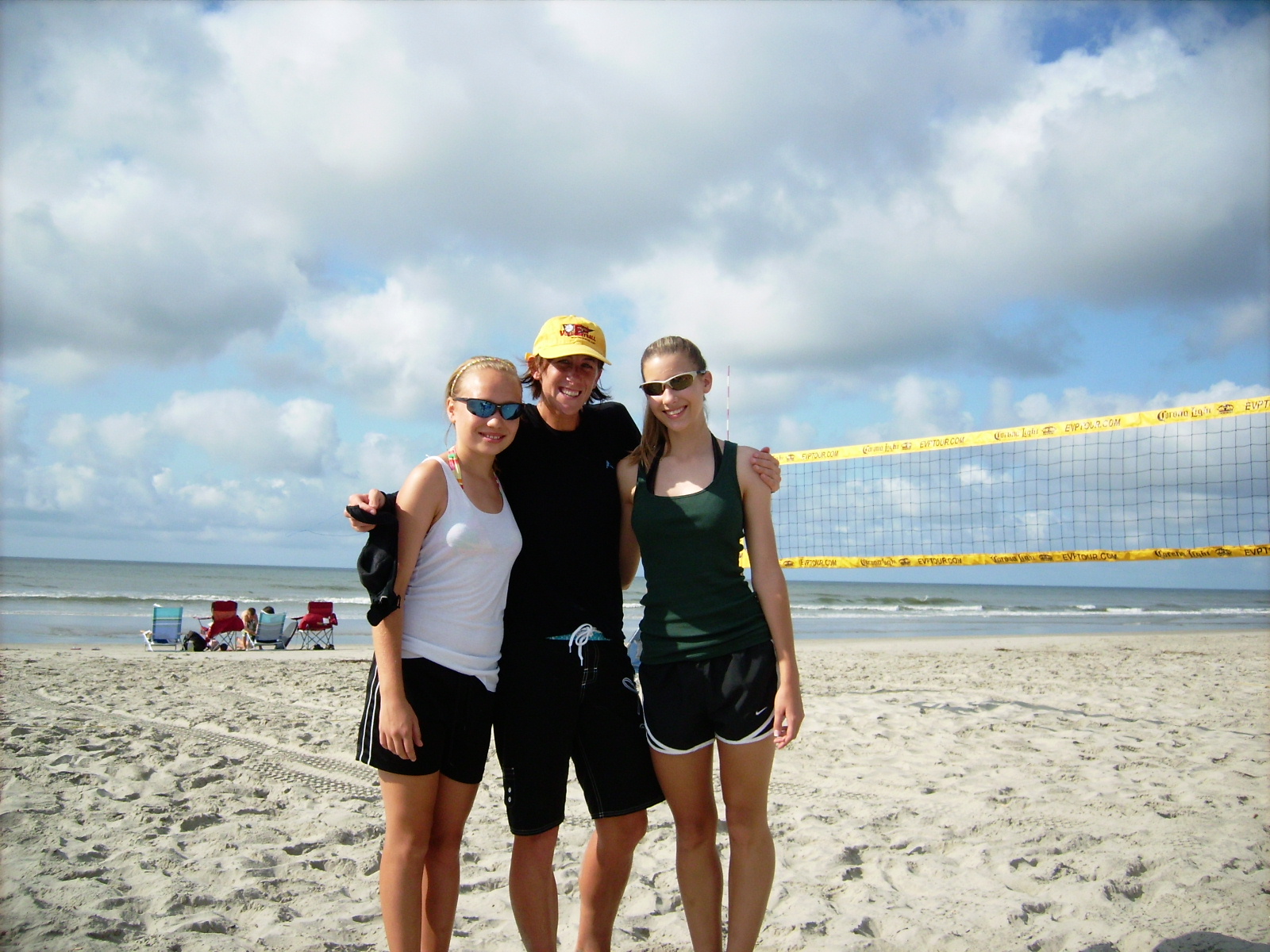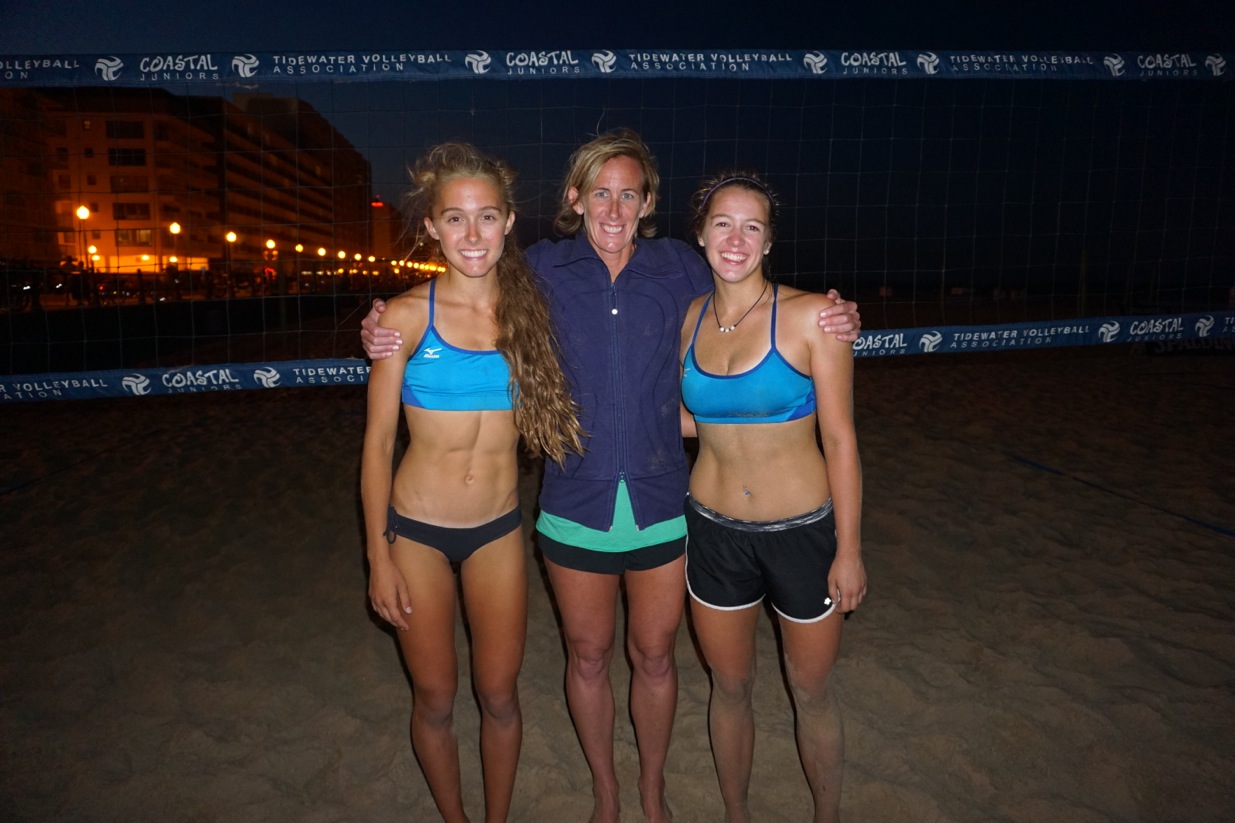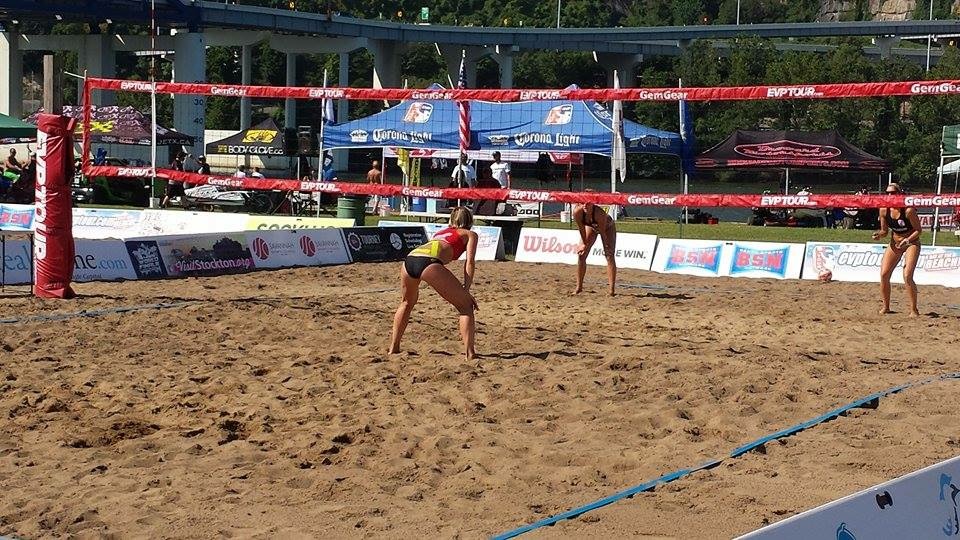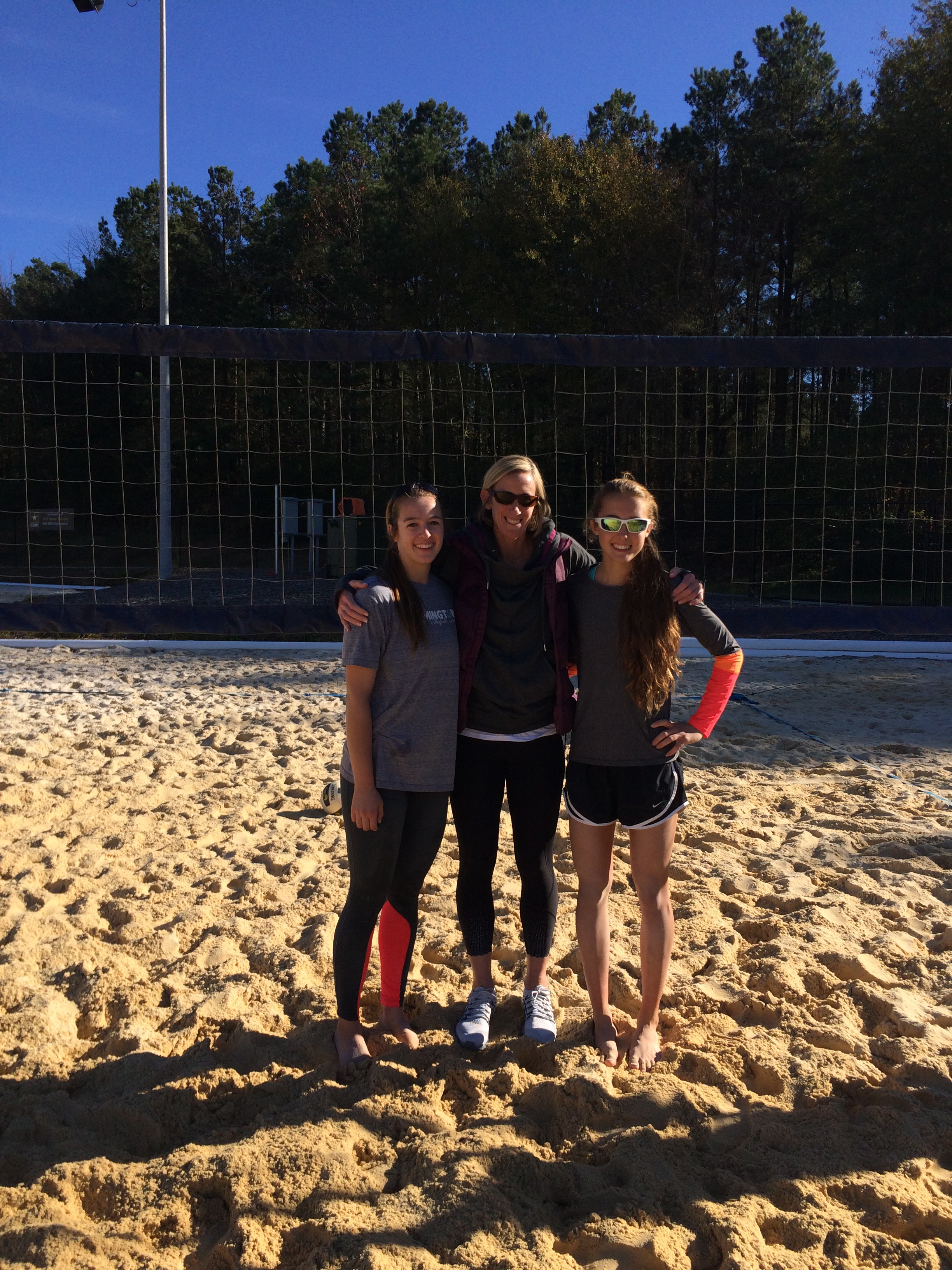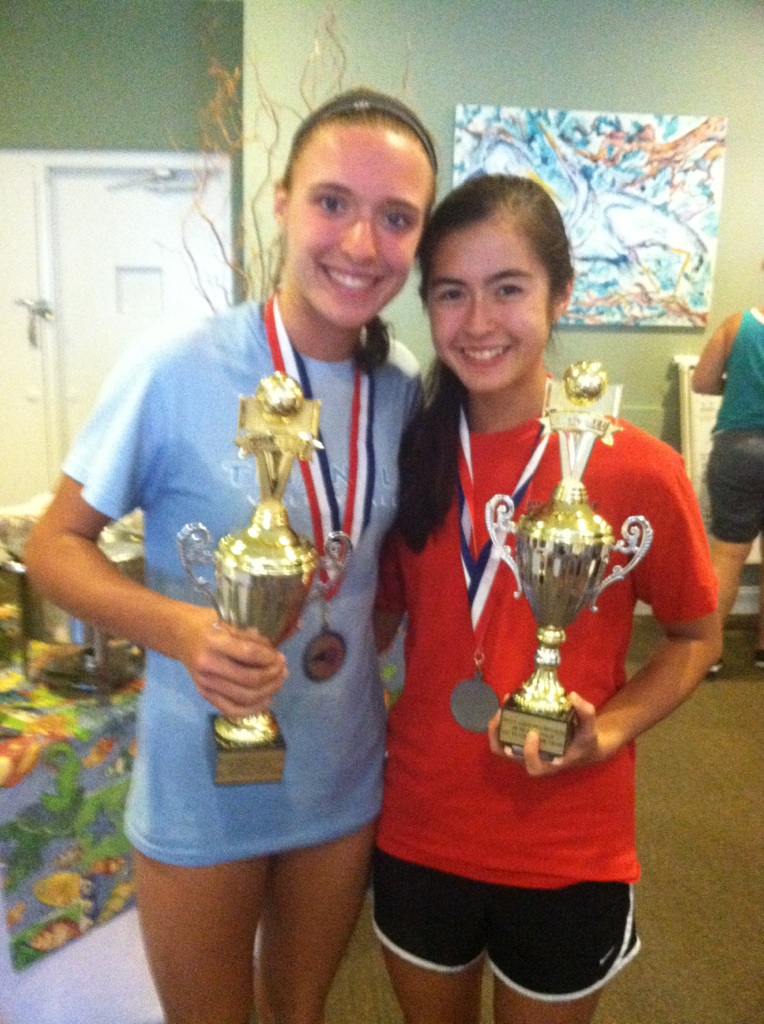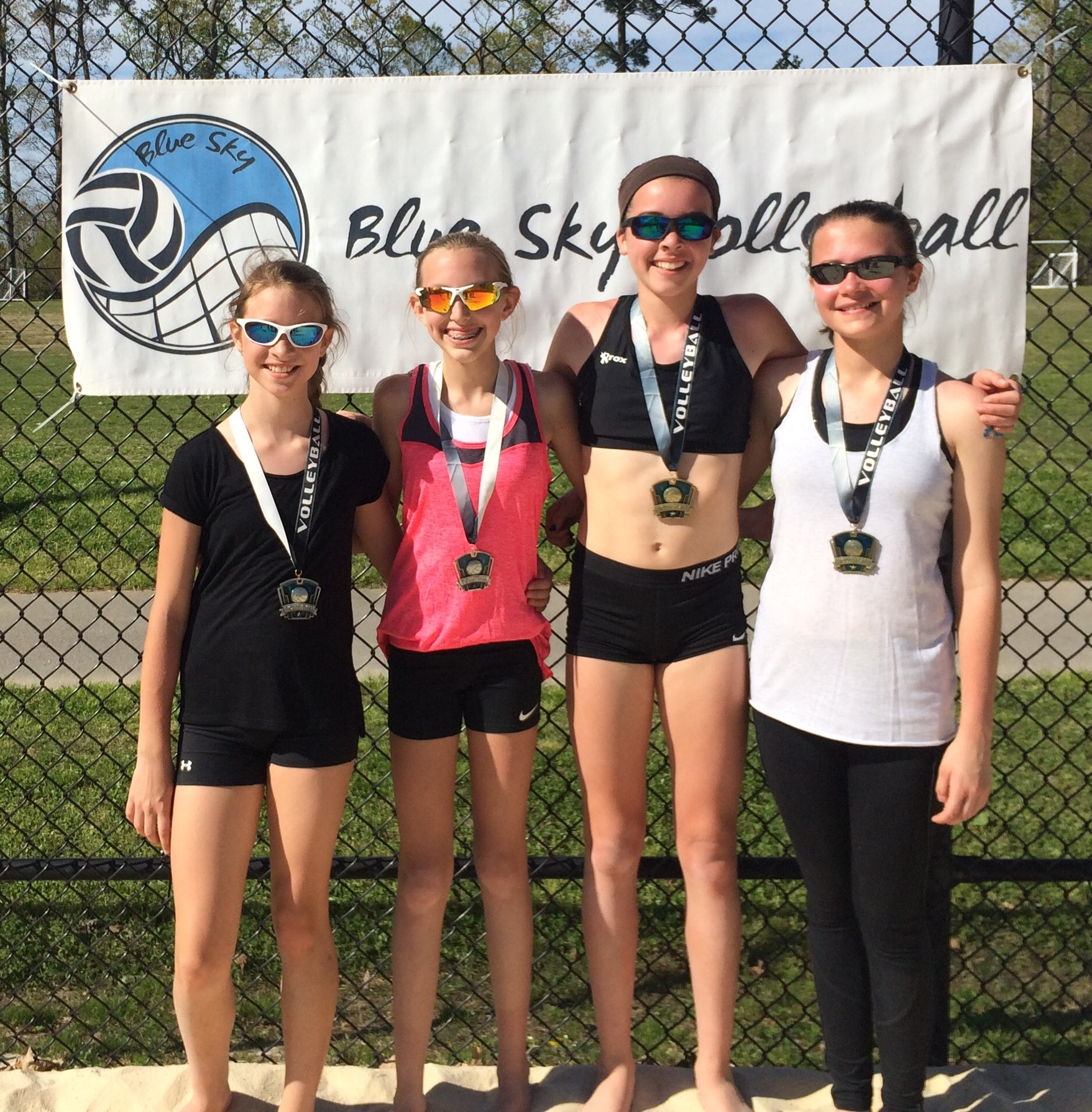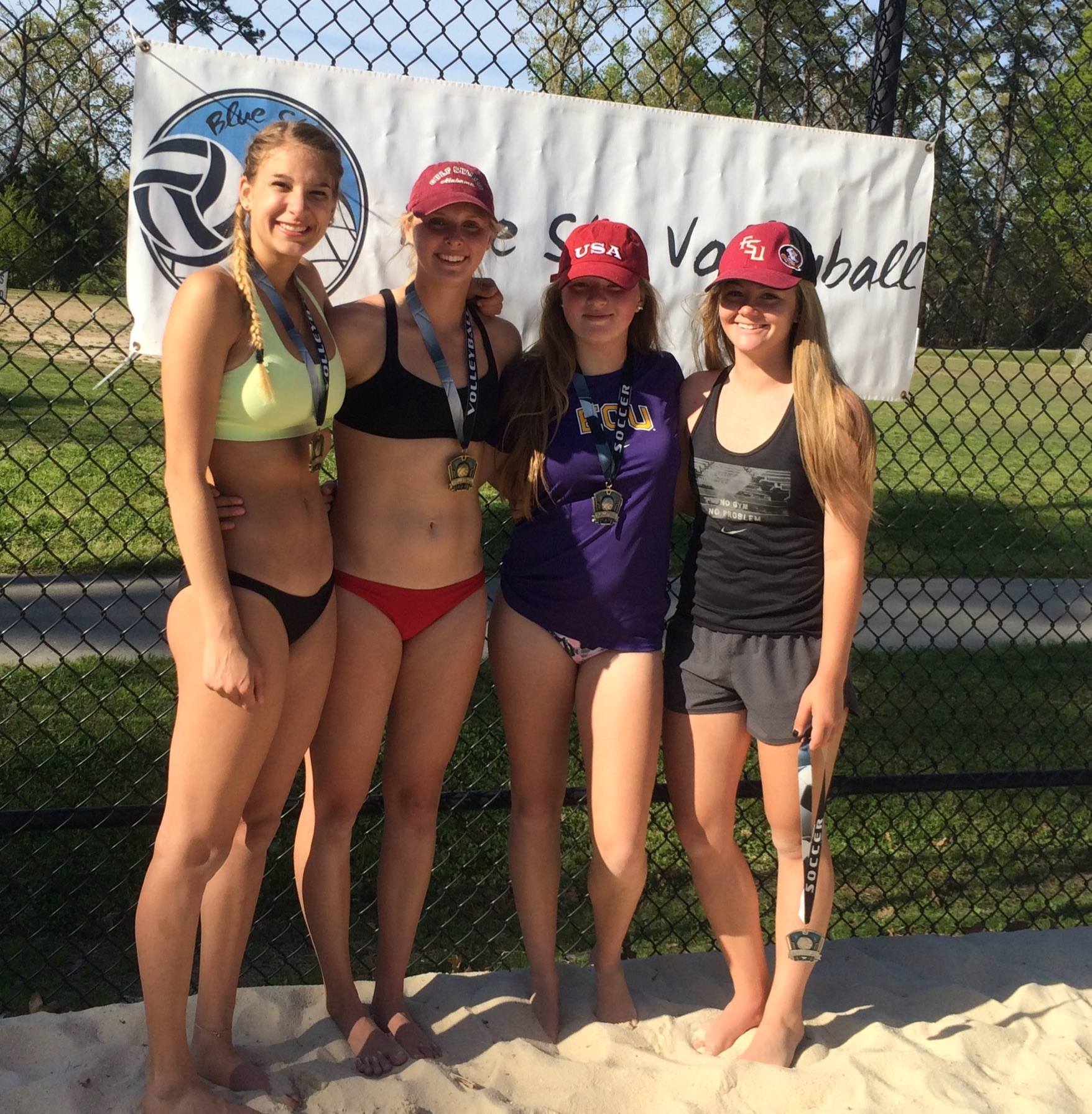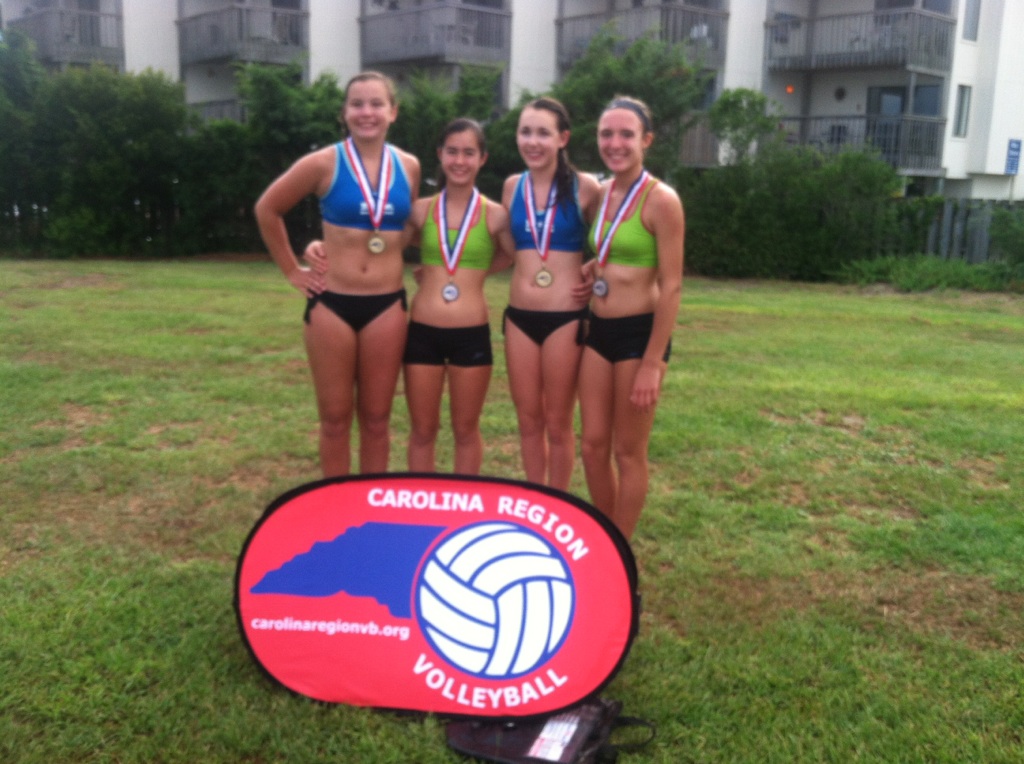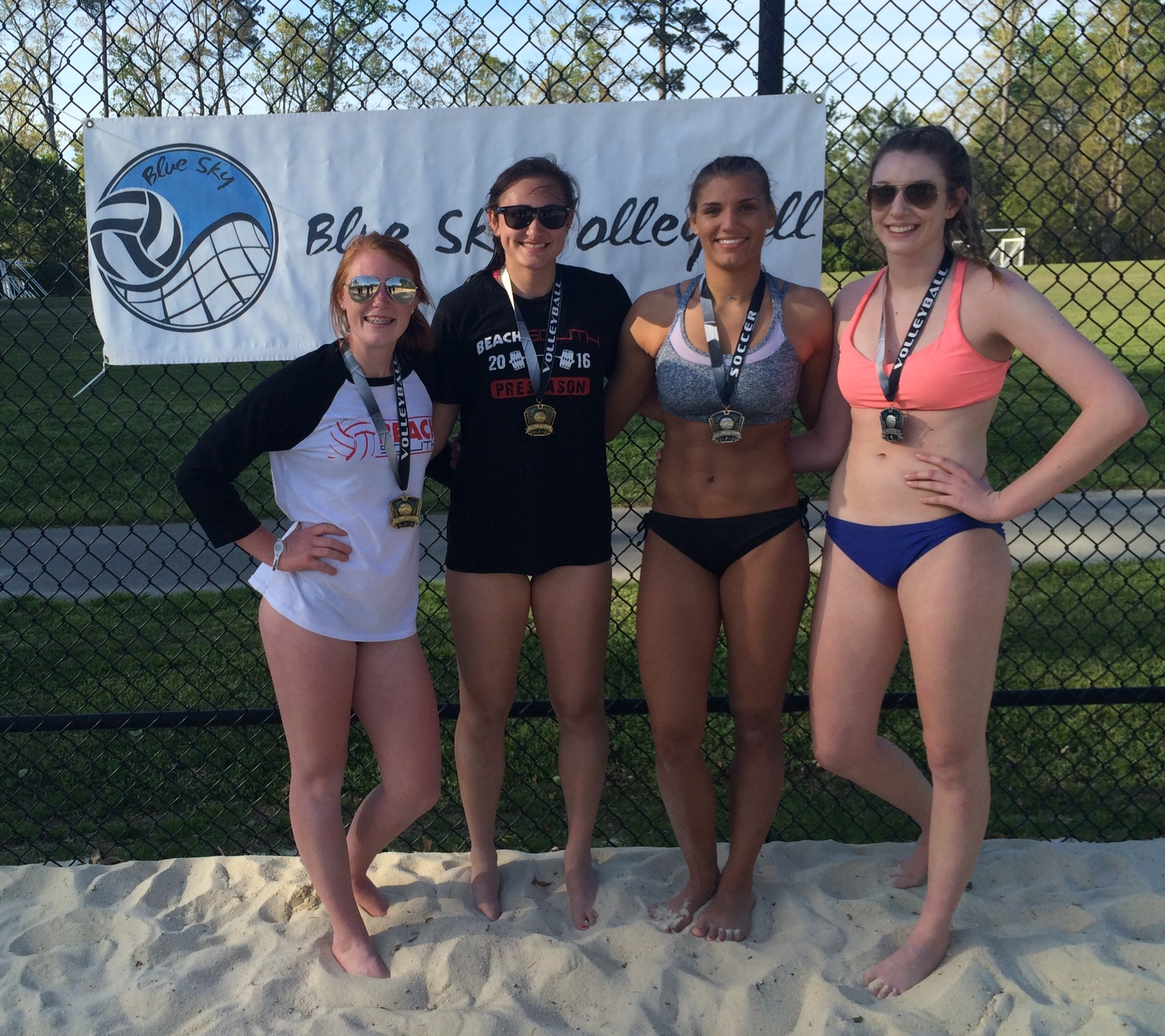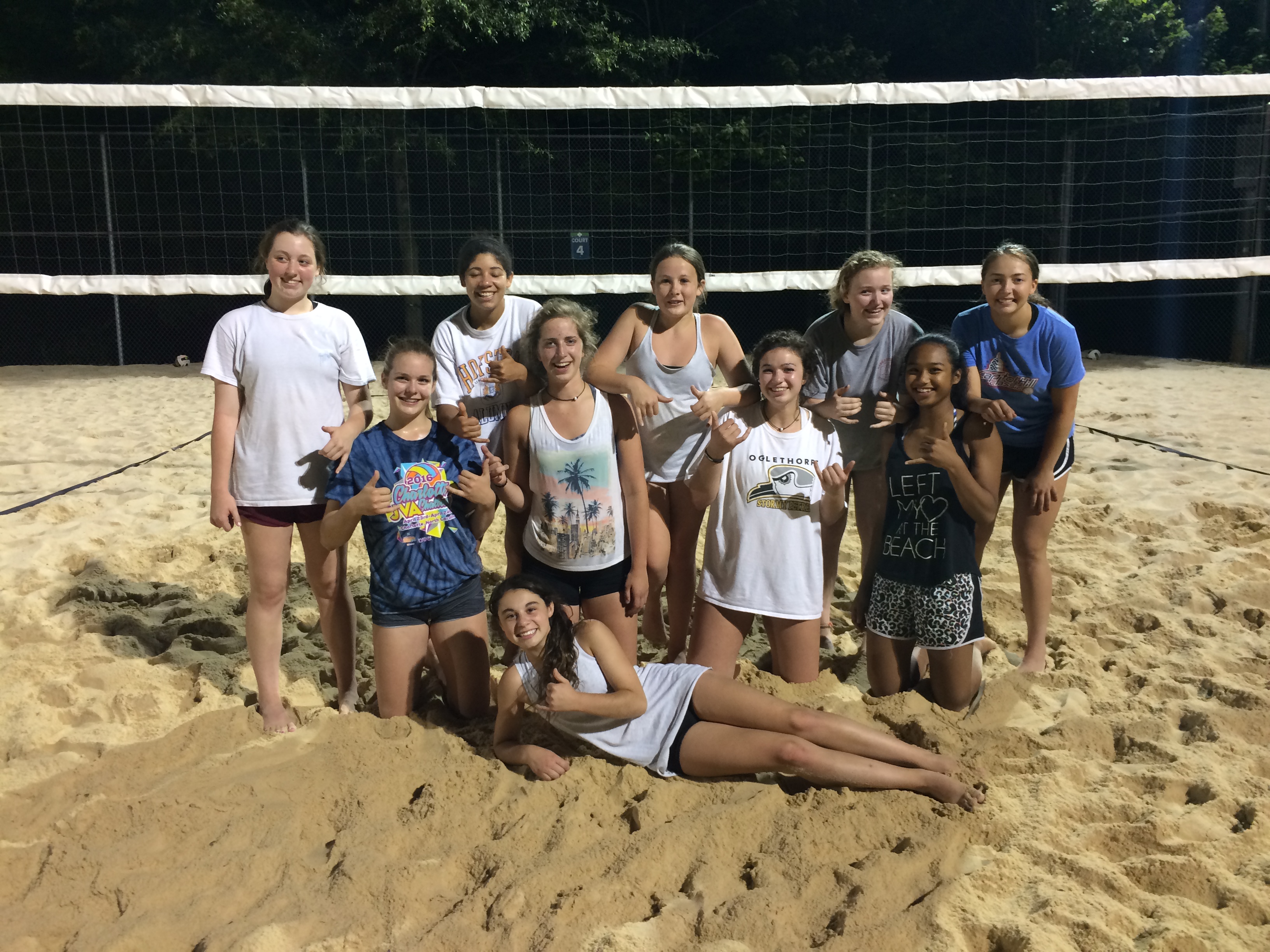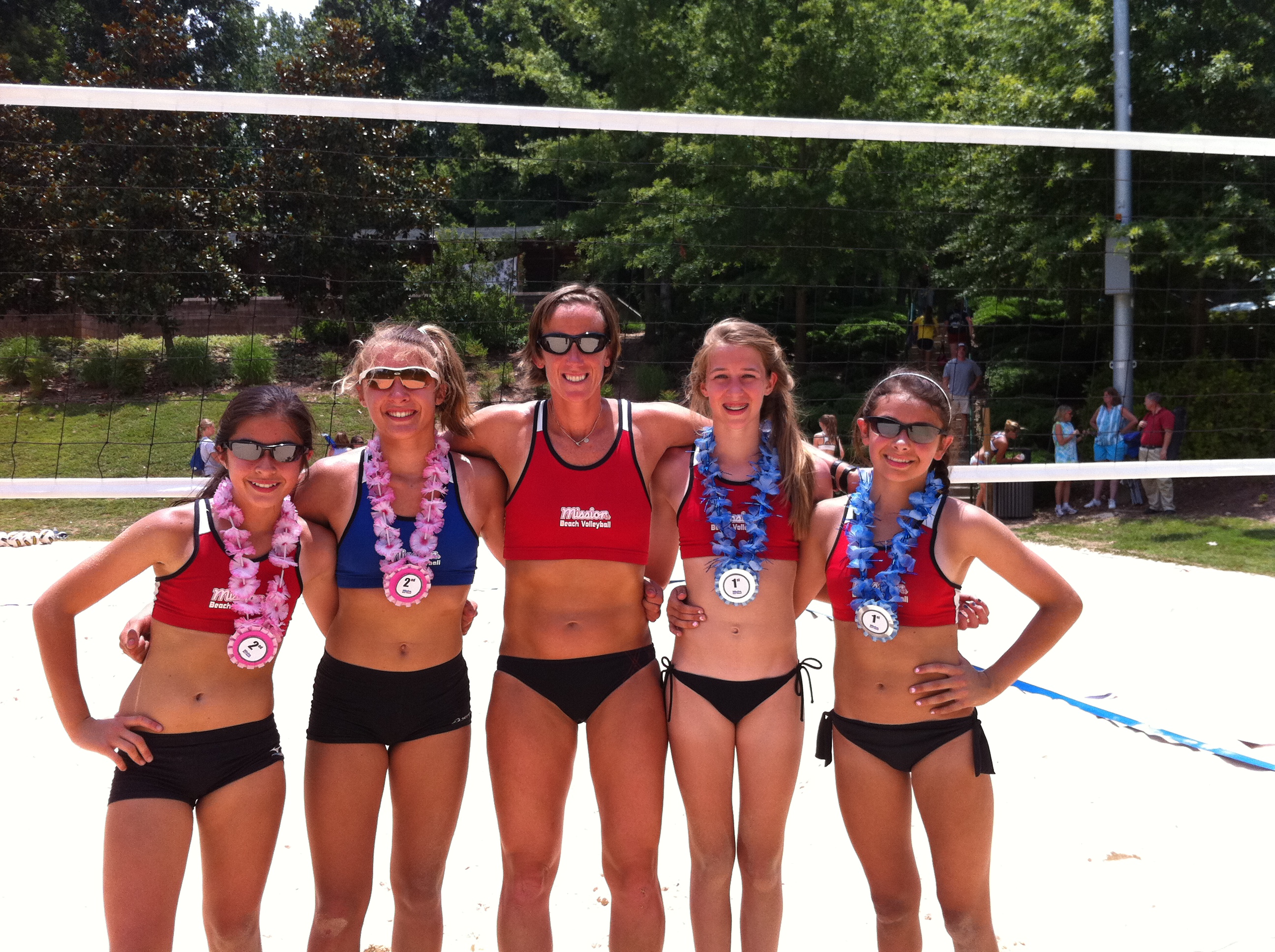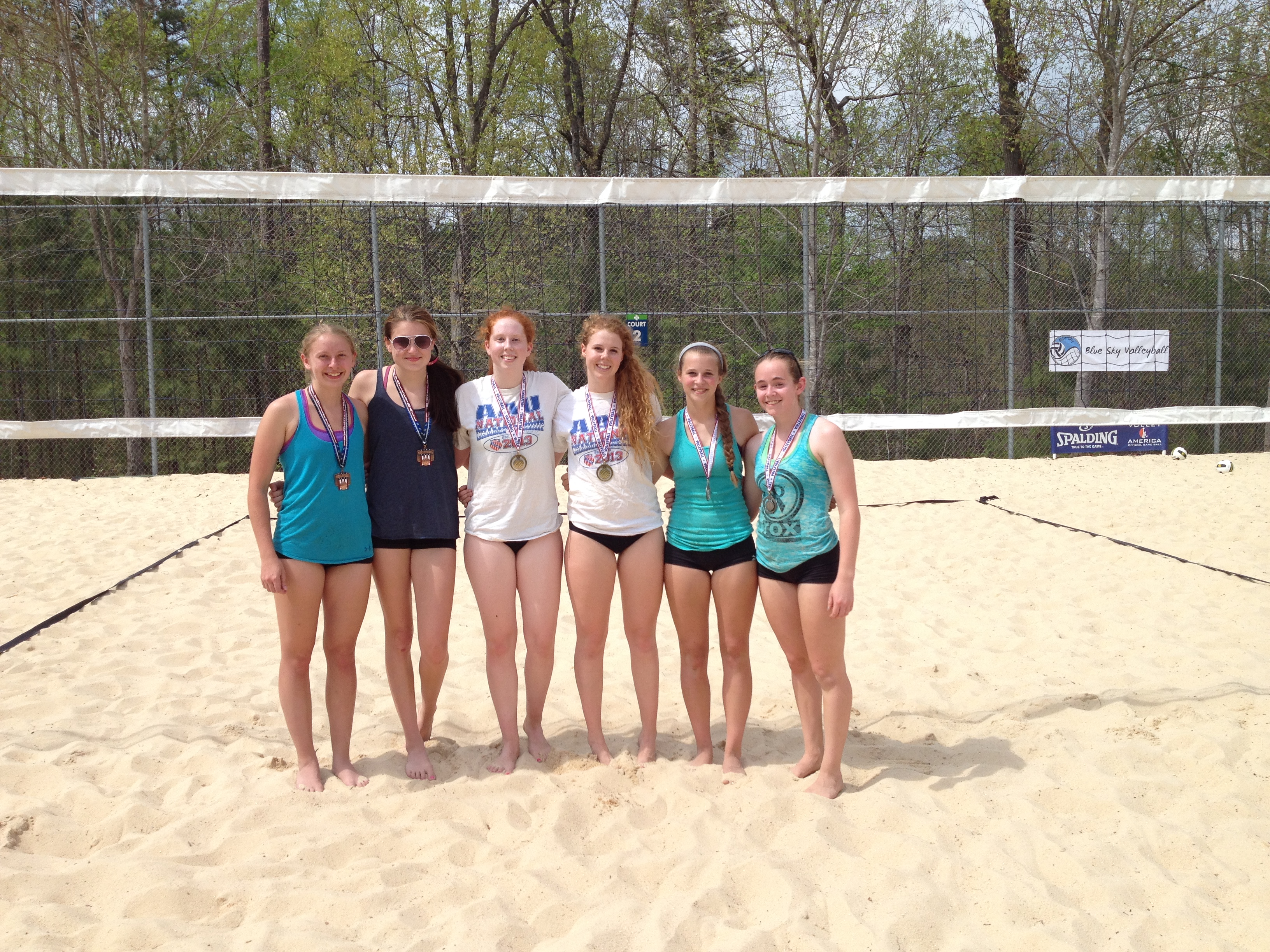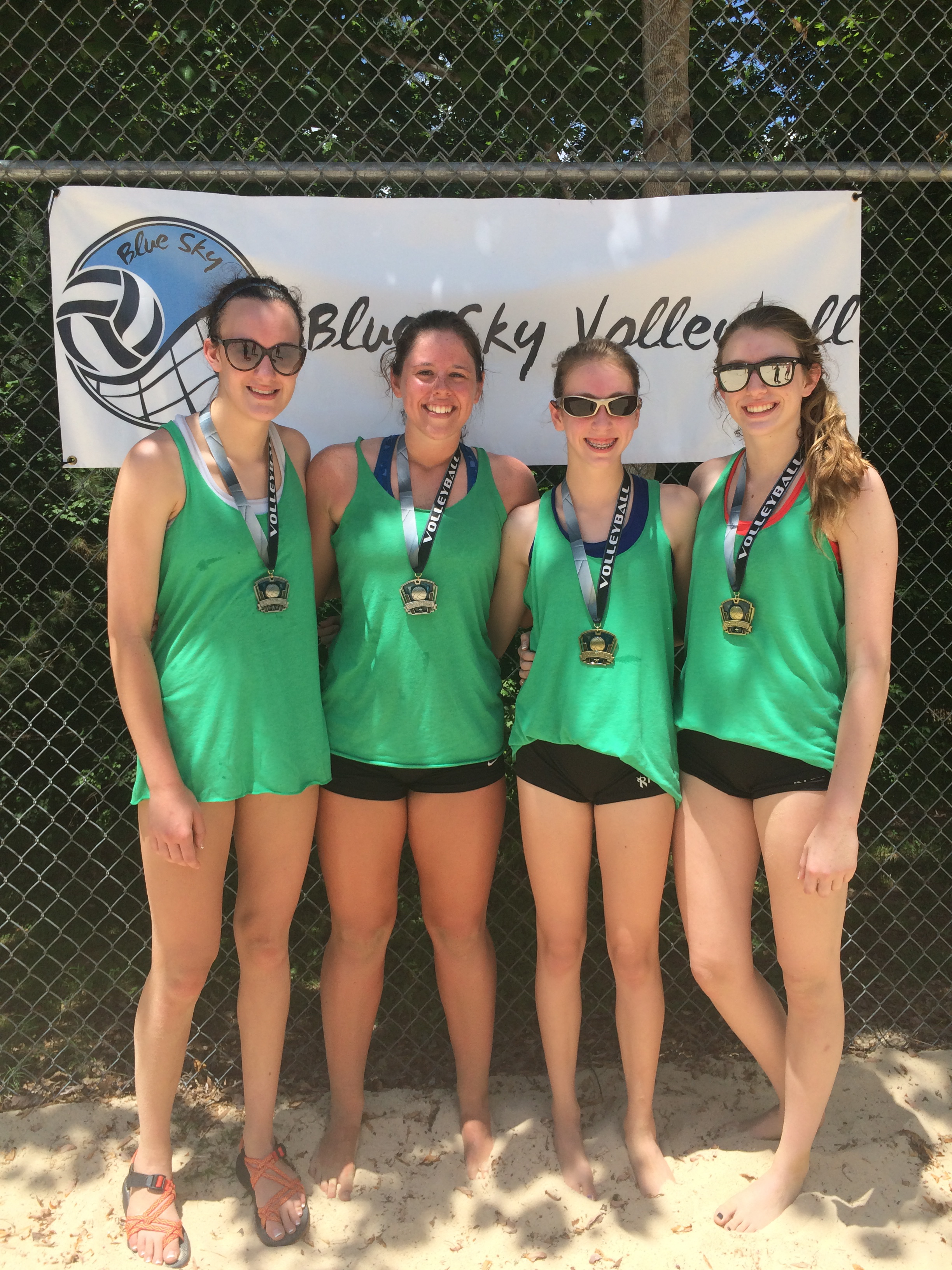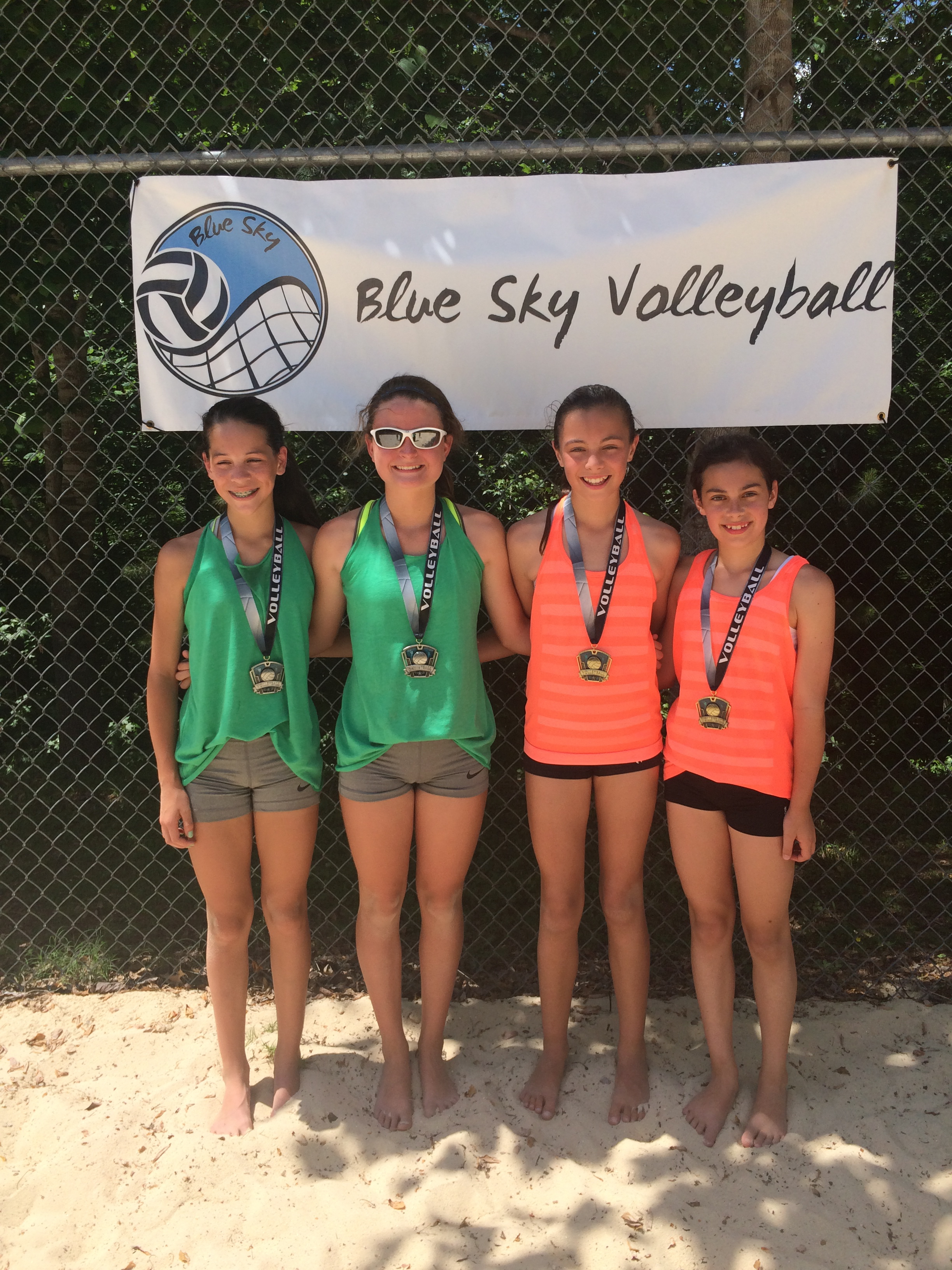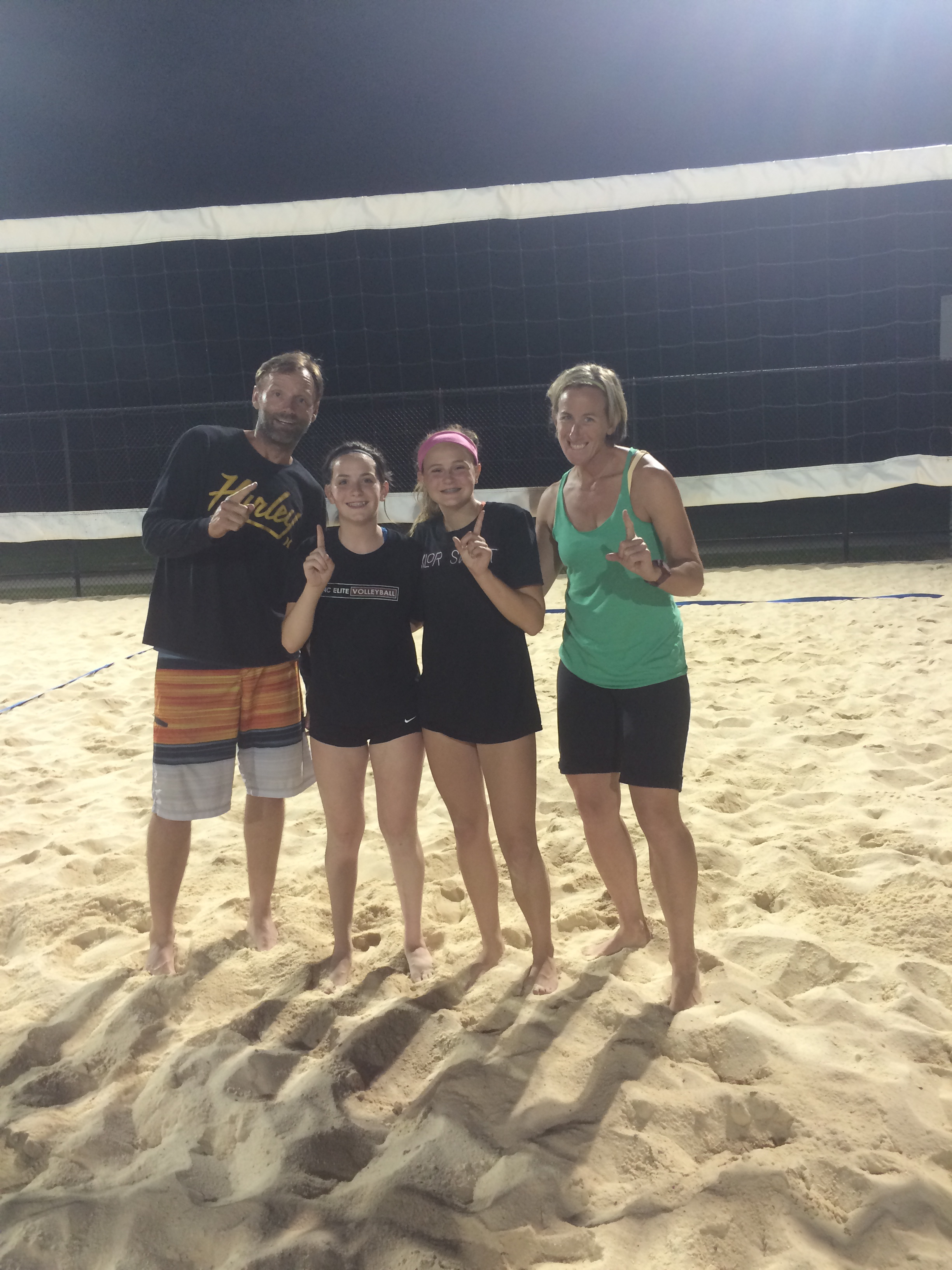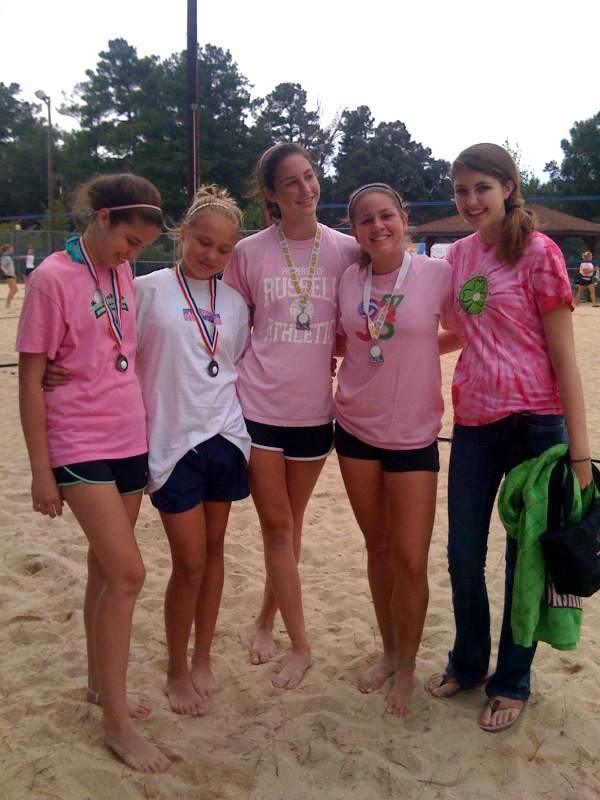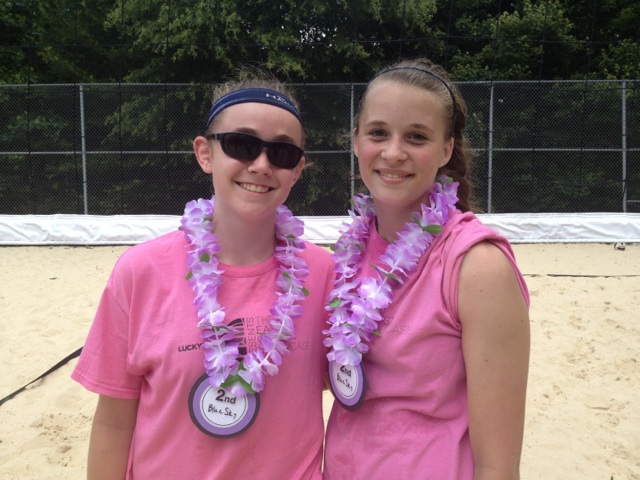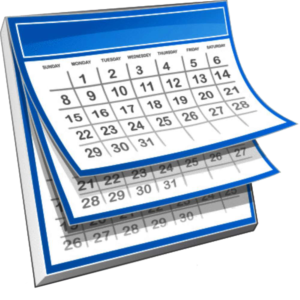 The year round program is designed for serious student athletes.  For but not limited to student athletes committed to play in college, looking to commit or unsure but want to explore the possibilities.  Student athletes should have a solid fundamental understanding of basic volleyball skills and some experience in the sand.
From 2013 - 2015 my family and I came to know Tristy Bittikofer very well through her coaching and mentoring of our daughter.   I've never seen a club coach of any sport at this high level commit themselves to the success of their athletes as much as Tristy did.  Catherine was a middle blocker for Tristy's indoor teams, and also excelled on Tristy's sand teams -- developing into a solid DI player in both arenas.  As a parent who competed at the DI level myself, it was refreshing to know our daughter was in such great hands.  And although effective coaching is clearly important, we value even more Tristy's ability to connect with her players, and demonstrate a strong mutual respect that helps these young athletes reach potentials they may never have otherwise.  We give our highest recommendation for Tristy and Blue Sky.

Respectfully,
Ben Griffith
Coach Tristy is outstanding!  Tristy has been exactly what my daughter needed to improve her playing skills and also how to mentally play at a higher level. She gives honest and encouraging feedback during training sessions and helped Vanessa become a more confident and skilled player. Because of Vanessa's training with Tristy, she is now playing beach volleyball at a D1 college. We highly recommend coach Tristy and Blue Sky Volleyball for any beach player who wants to play at the highest level possible.
Eva Strong
Linda has been coaching my daughter for five years both as an indoor and as a beach volleyball player. Although she has had other coaches, Linda has had the greatest impact.  She believed in her as a new player and was always patient and positive in her coaching.  She has nurtured in my daughter the love for the game of volleyball and the confidence to succeed. She is very knowledgeable and always willing to help and generous with her time.
Sandy Padden
Blue Sky Volleyball along with Tristy, Steve, and Linda have been a big part of my daughter's beach volleyball success story. She started taking lessons from Tristy at 12 years old and attended many Blue Sky camps with Steve and Linda instructing there as well. Not only did they develop her physical skills but fostered a passion for the sport that transformed her into a talented sand player!  She now plays in college and competes in women's open tournaments with success at age 17. My daughter went from a good junior player, to one that has competed several times against Tristy at tournaments and who now trains with Tristy and her fellow beach players. I can't thank Tristy, Steve, and Linda enough for the time and care they invested in my daughter over the years!
Gigi
Blue sky volleyball has completely changed my beach volleyball game.  Through competitive drills and emphasizing important skills, I have become a much stronger player.  Not only has blue sky helped me become physically tougher, but it has also helped me develop as a more cognitive player.  Even my leadership skills on the court have improved as I have had the opportunity to play with other talented beach volleyball players.  With Tristy coaching my skills, she has helped me develop a quicker reaction time and  a smart intuition of what to do in an intense match.  I have also learned that the sport of beach volleyball is more of a mental aspect than anything else.  Since there are only two people on your side of the court, you're responsible for not only your own attitude, but also your partner's.  This was a crucial reality that blue sky taught me because if both players aren't mentally "in it to win it," then they won't have the drive and stamina to push through and finish strong.  Even when the match isn't going in your favor, it's important to forget about the mistakes and think about how to better improve your game.  Don't just linger on all of your errors; instead, focus on earning one point back at a time.... It's still anyone's game!  That's why, I endlessly thank blue sky volleyball for all that they have taught me.  The club's friendly atmosphere, challenging and informative practices, and constant teammate  encouragement, have really propelled me forward in my beach volleyball career.
Brynn Carrick