Steve began playing volleyball in 1987 with USAV teams in the Chapel Hill/Durham area and soon moved to playing in the many grass doubles tournaments offered during that time.  When he moved to Charleston in 1992, he discovered the joy of playing sand volleyball and quickly became a regular at the Windjammer courts on the Isle of Palms.  Practicing during the week with some of the best players on the east coast and playing in tournaments on the weekend, sand volleyball became a real passion.  In 1997, he started hosting tournaments on the Isle of Palms putting up as many as 15 nets on the beach to accommodate the many pools of play.  Steve left Charleston in 2006 when his wife, Kate accepted a job at UNC.  He quickly became involved in the local sand volleyball scene by assisting Oguz Degirmenci with his triangle beach volleyball group.  In 2012 he created Blue Sky Volleyball to host junior and adult tournaments and provide instruction for juniors.  Steve is Beach Impact and Beach CAP I certified and is also the Carrboro High School Varsity coach.
Played indoor volleyball  with USAV teams in Raleigh-Durham area from 1987-1992, played outdoor doubles grass volleyball tournaments from 1987-1995.  Played Sand volleyball tournaments from 1992-2012.  Tournament director for Sand Volleyball tournaments in Charleston from 1997-2005.  Created Blue Sky Volleyball in 2012 and continue to run beach tournaments through this organization.  Coached Middle School Volleyball in Charleston from 2003-2006.   Coach of Carrboro High School Volleyball from 2007-present.  Coached CHAVC14-1 team in 2012 and the team won Gold Regional Championship.
Tristy spent five years as the Director of Staff, Director of Recruiting and Director of Player Development in addition to being a Head Coach with the NC Elite Volleyball Club.  Prior to that she spent six years with the Triangle Volleyball Club as the Director of Staff, Director of the Volleyshop and 14 Black Head Coach.  She has coached her teams to 6 Carolina region championships and 2 Atlantic Coast Power League Championships.  She coached the 2014 16 & under AAU sand National Champions:  Genna Simpkins and Kyle Grandy. As a Recruiting Director she has helped 72 student athletes achieve their goal of playing volleyball at the collegiate level, 34 of those athletes continued to the NCAA division I level.   She is CAP II, Beach CAP and IMPACT certified with USA volleyball.
At St. Andrews Presbyterian College ('92-'96) she was a two-sport standout and earned all-conference honors in both volleyball and softball a total of seven times.  Tristy, helped St. Andrews capture four consecutive conference titles, including a NAIA National Championship run in 1993.
Tristy is an avid sand player.  In 2008 she represented the USA playing on a professional international tour in Turkey.  The six week tour concluded with USA finishing second overall.  In 2010 she had her best year ever winning a total of 23 outdoor tournaments including sand and grass doubles, coed, king/queen and triples.  In 2012 she finished 3rd in the EVP world Championships.  She finished in the top ten Volleyamerica Grand Prix rankings for 5 consecutive years ('11-'15).
Originally from upstate New York, Tristy was a three-sport athlete in high school.  She earned two Empire State Games Bronze Medals in Volleyball.  In October of 2016 she will be inducted into her high schools inaugural hall of fame class.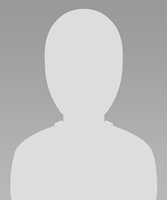 Originally from California, Linda began coaching club volleyball with the Chapel Hill Spikers in 2000, and joined Blue Sky at its inception in 2012. She has coached club 18's, 17's, and 13's, her teams winning the Carolina Region three times. She currently coaches club, high school beach, High Performance beach clinics, and Special Olympics. She has been the JV Volleyball Coach at Carrboro High School since 2009. She has coached numerous athletes who went on to play NCAA Div. I, II, and III. She is IMPACT, NCHSAA, CAP II indoor, and Beach CAP certified.
Linda's doubles playing career spans three decades and ten states. She has had numerous tournament wins in every format: sand and grass doubles, coed, reverse coed and king and queen, and was the female high point earner in that format for eight seasons. She and her team won a bronze medal in the indoor World Senior Games in 2013. Linda built a sand court on her property in 2000, which still hosts active pick-up play, and an indoor court in 2007, which is used for private lessons. She has a BS and MS in electrical engineering from Stanford University, and when she isn't coaching or playing volleyball, you'll find her playing the viola or hanging out with her donkeys, goats, chickens, and bees. What makes her happiest is seeing her players learning and loving the game, and giving their best to their teammates.